Inbox
When you send email out from the system, the "From" address is your club email address. Once we have setup your club email address, any emails that are sent to it are listed in the "Inbox".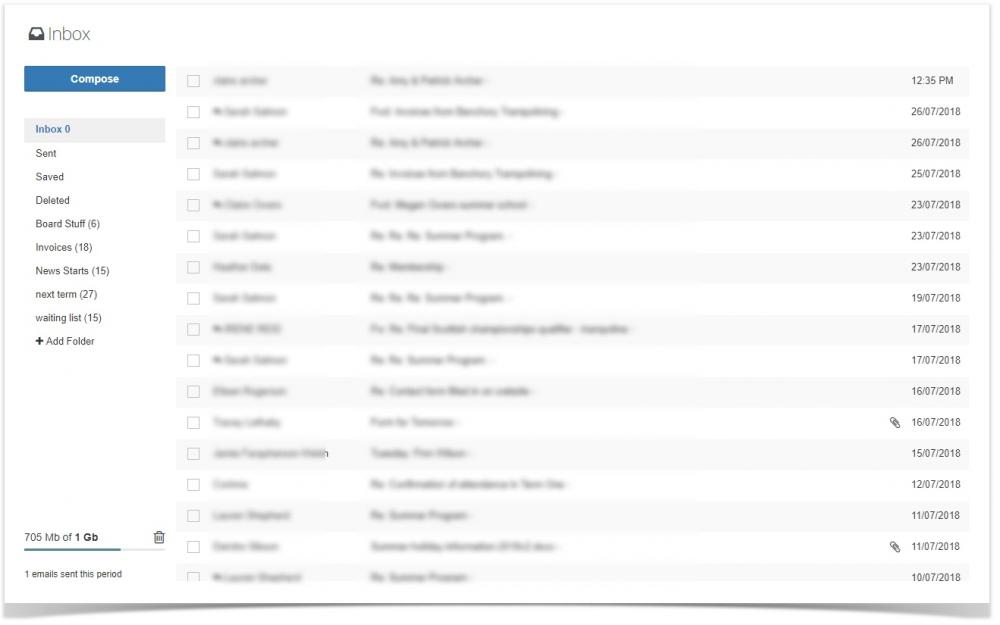 Click on an email to view it, then click on the "Action" drop-down to reply, or forward it etc.

To compose a new email, click on the "Compose" button.

You can send emails to any of your members (if you have added email addresses for them).

You can currently send emails to:

All members


Individual members


Members in club groups

To add attachments to the email, click on the paper-clip icon. You can add multiple attachments by clicking the "browse" button, selecting a file on your computer, then click the "open" button and repeat by clicking "browse" again.

To insert an inline image into the email, drag it from your computer into the editor window.